Monday, March 11, 2019 / by Hunter Habib
Greetings, Neighbors!

Happy March, everyone! Since the end of 2018, our team has been tracking an emerging trend, which has indicated a slow start to the 2019 year. Late last year, we started noticing a change affecting sales and made mention of the "shifting market" in our February 2019 Market Introduction. Now that we're in March, the trend has been confirmed. The change has affected both January and February sales as reflected in the area's decrease in pended sales. However, this trend does not in any way suggest a downturn or any reason to become concerned with the market. The shift can also be short-lived, as our market is experiencing normal behavior as we continue to balance out.
However, you'll still want to make sure you're working with an experienced REALTOR® in a shifting market, no matter how short-lived the shift may be. For instance, lower priced homes are still receiving multiple offers while higher prices luxury homes take more marketing and experience to sell properly. Additionally, many homeowners implemented price repositions in January and February, bringing pricing closer to market value. Price repositions are also indications that sellers are watching the trends and heeding the advice of area brokers and agents.
Also, area brokers also report that March thus far has seen increased activity in open house traffic and sales, so it will be interesting to see what our next Market Introduction will report on for the full month of March. Many area brokers are predicting that we'll see an uptick in pendings and sales for the end of Quarter One 2019. Let's see if they are correct or if the shift continues into Quarter Two.
Are you selling or buying this winter season? Our team can help you make it happen with the best possible outcome! Here is a handy list of unique sales tools we provide our buying and selling clients. Whether buying or selling, our tools are PROVEN to help you get the most from your transaction!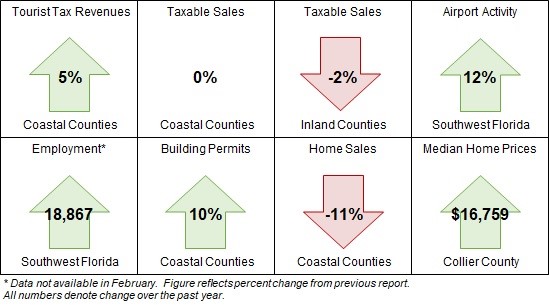 Let us help guide you through this winter's current market conditions and assist in making the best decisions for the purchase or sale of your Southwest Florida property!



D. Michael Burke, P.A.
Keller Williams Elite Realty
26381 S. Tamiami Trail, Suite 300
Bonita Springs, FL 34134
239-498-7600
Michael@TeamMBurke.com
---